Belle Pepper Fabrics has been the #1 go to source for the Horror Movie Monster fabric from Robert Kaufman. BPF has been selling it like gangbusters for the past 1.5 years. "It's an amazing fabric! I can't even keep in stock, it sells so fast" says Svea, owner of BPF, and founding member of San Diego North Park Craft Mafia. Here's some of the items made of the Monster fabric...
If you are not an expert seamstress or tailor, you can get goods already made with this awesome fabric: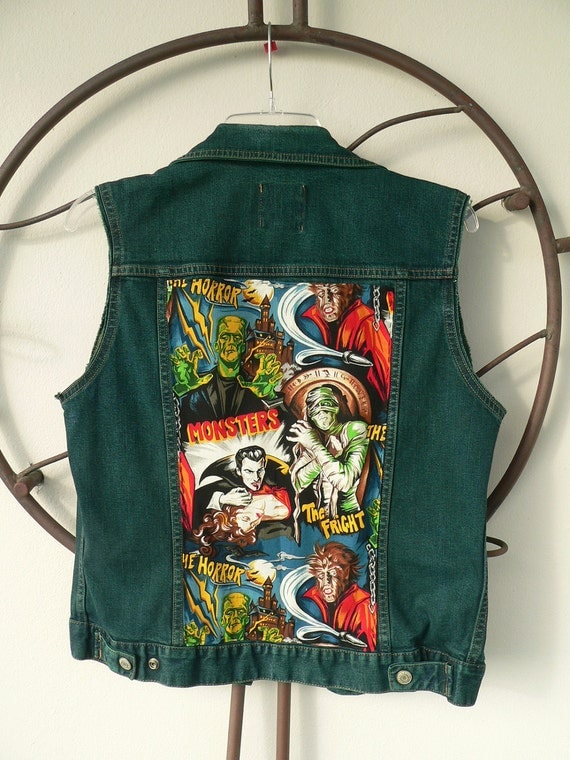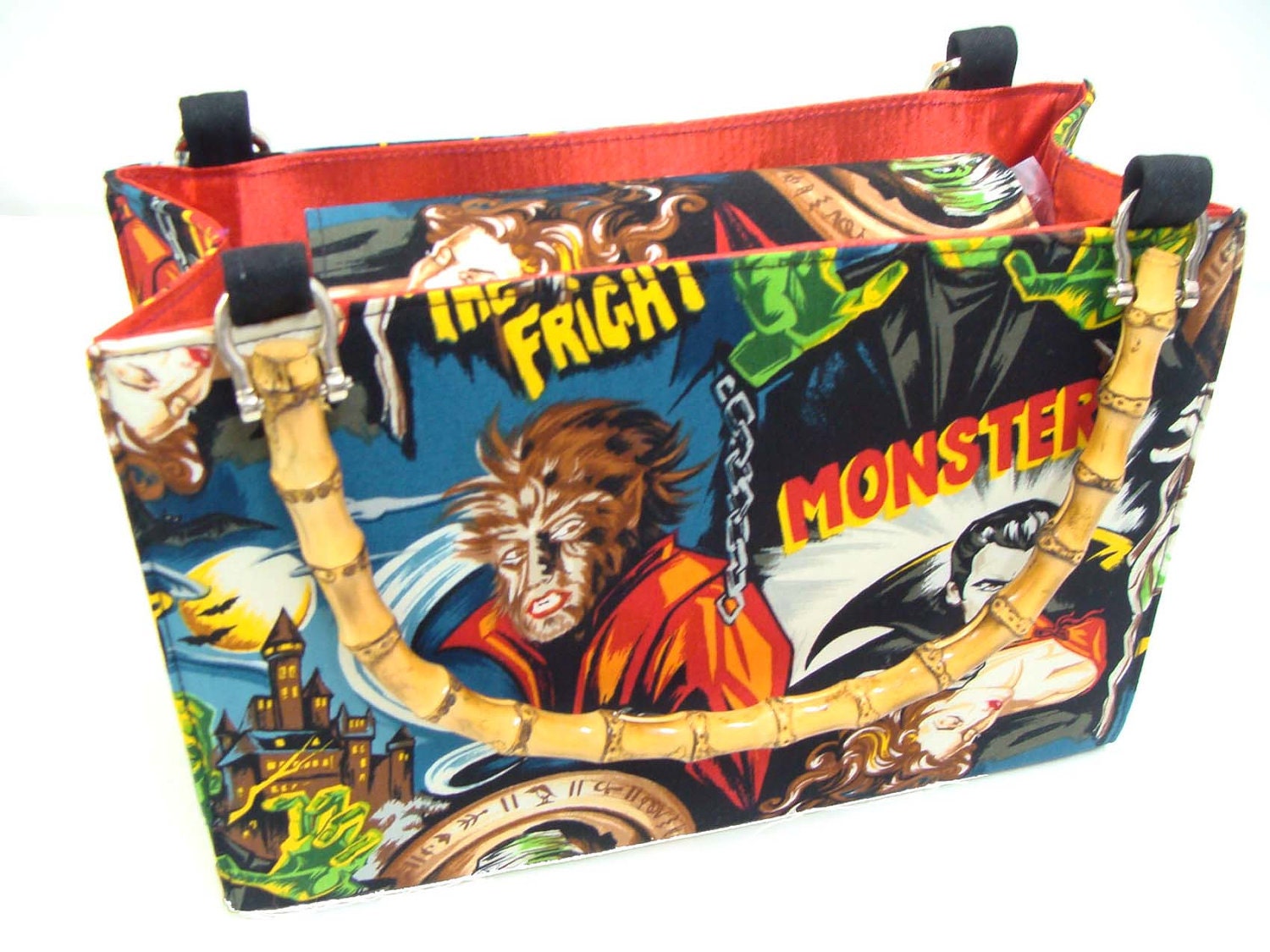 Belle Pepper Fabrics will be getting in another shipment of this fabric in the end of June. So preorder on the website
Belle Pepper Fabrics
and reserve your fabric now, before the shipment comes in. Shipments have been almost sold out before they are in to process. Prices for the fabric are $11 a yard, or $150 for a 15 yd bolt. Shipping domestic starting at $6.50+ and International shipping starting at $15.50+ Email for any questions:
Email Belle Pepper Fabrics
We are also taking in orders for Zen Charmer, from Alexander Henry. It's a fantasical print with Geisha girls and tattoo art. We will be getting it in 2 colorways: Multi and Indigo. That fabric is slated to arrive later this summer! Prices will be updated and online ordering for the fabric will be live very soon. Keep your eyes peeled.